Home Interior Design
You have just purchased your first home in Singapore and are looking for some inspirations for home interior design? If so, we have some interior design tips for your new home.
You could be moving into your new BTO flat, a resale or private condominium and you are excited to transform your residential space into something of your own. However, the interior design process may be daunting to some who has experience in or good knowledge about home interior design. The abundance of ideas available online could be quite overwhelming to sieve through. Here are some tips which we have gathered from our team to get you started on designing your own home.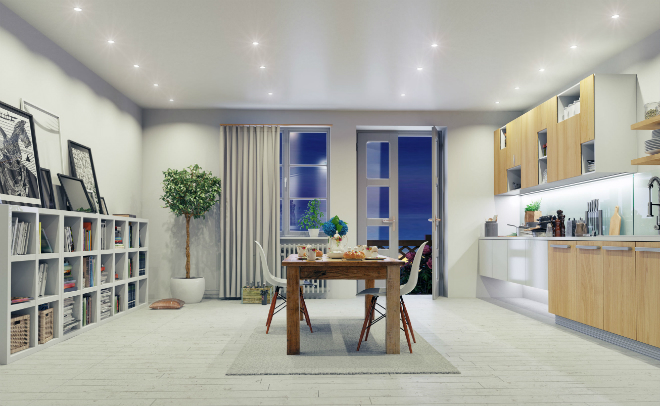 Home Interior Design Tips
Living Room Interior Design
The living room is a space where your guests will spend most of their time in. It is the biggest space in the entire house for most homes, hence there is more space to work with to express one's home design ideas.
Select a Theme
To get started on designing this space, you have to first decide on a theme. This can vary from Scandinavian, modern, retro, or minimalistic. Choose a style that you and your family would feel comfortable with as this is a common area that everyone is using on a daily basis.
Furniture and Decoratives
With that theme in mind, you will be able to look for ideas around the theme to suit your space. Next, look for furniture that fits the interior design style that you have chosen. They also have to be appropriate for the space in terms of dimension and functionality. The main furniture for your living room will be the sofa. Take into consideration of the size, shaped of the sofa that best suit the room. The print and material that is made of should be in line with the design theme of your living room.
Lighting
Lighting is also an important aspect of home interior design. First, plan on which area requires which kind of lighting. For example, there should be sufficient lighting for your reading area. Consider getting a task light such as a floor lamp to be placed beside this space. You need to also consider the overall lighting of your living space – the ambient light. Consider using dimmer on the ambient light to control the lighting level based on the mood you want to create. The bigger space of the living room also allows more decorations to enhance the home's interior design. Showcase a piece of artwork on the wall or a memento from an overseas trip. This will also be good conversation starters for when you have guests over.
Kitchen Interior Design
Although take-out food is easily accessible in Singapore, home-cooked food is usually healthier and more cost effective. If you prefer to cook you own food, the kitchen should then be very functional. First, you will need to consider the type of cooking you will be doing when planning your home interior design and remember to plan ahead. It is good to have more counter-top space if you cook regularly. It would be good to have ample storage in the kitchen. Consider deep cabinets to keep your pots and pans. The layout of the kitchen should also help with the workflow. You may not be a master chef but a well designed kitchen will definitely give you more confidence and motivation to cook more regularly.
Bedroom Interior Design
This is a space where we unwind and recharge. It is also a very personal space where many of us spend the most time in when at home. Focus more on comfort while designing this space. It is where your mood is set in the beginning of the day. Incorporate design elements that would help create the vibe you want to achieve, be it calm, positive or romantic. The wall colour is also very important in helping you to create the mood you want. Blues are calming, greens are positive and light brown is a romantic colour. Not just for bedrooms, when drafting your home interior design, you should also use colours to create the ambience you want for different areas of your home.
With the hectic city lifestyle of Singapore, your home is a place where you unwind and relax. A well designed home will ease off some of the stress and gives you more motivation to tackle whatever challenges you have ahead. Our team of experienced interior designers is glad to provide you with the Professional Residential Interior Design and Renovation Services you may require. Contact us today at +65 6871 8864 to for more professional advice and arrange for an obligation-free consultation.
Contact Us @ +65 6871 8864
For A Free Quotation and Preliminary Interior Design Consultation.